At Swiftlet we give emphasis to our work to get high quality software that meets the needs of our customers. We use Agile development principles that is highly flexible. We develop new software to solve problems that occured. We developed for our social and world sustainability because we are committed to solving problems that all parties will benefit.
How We Delivery Software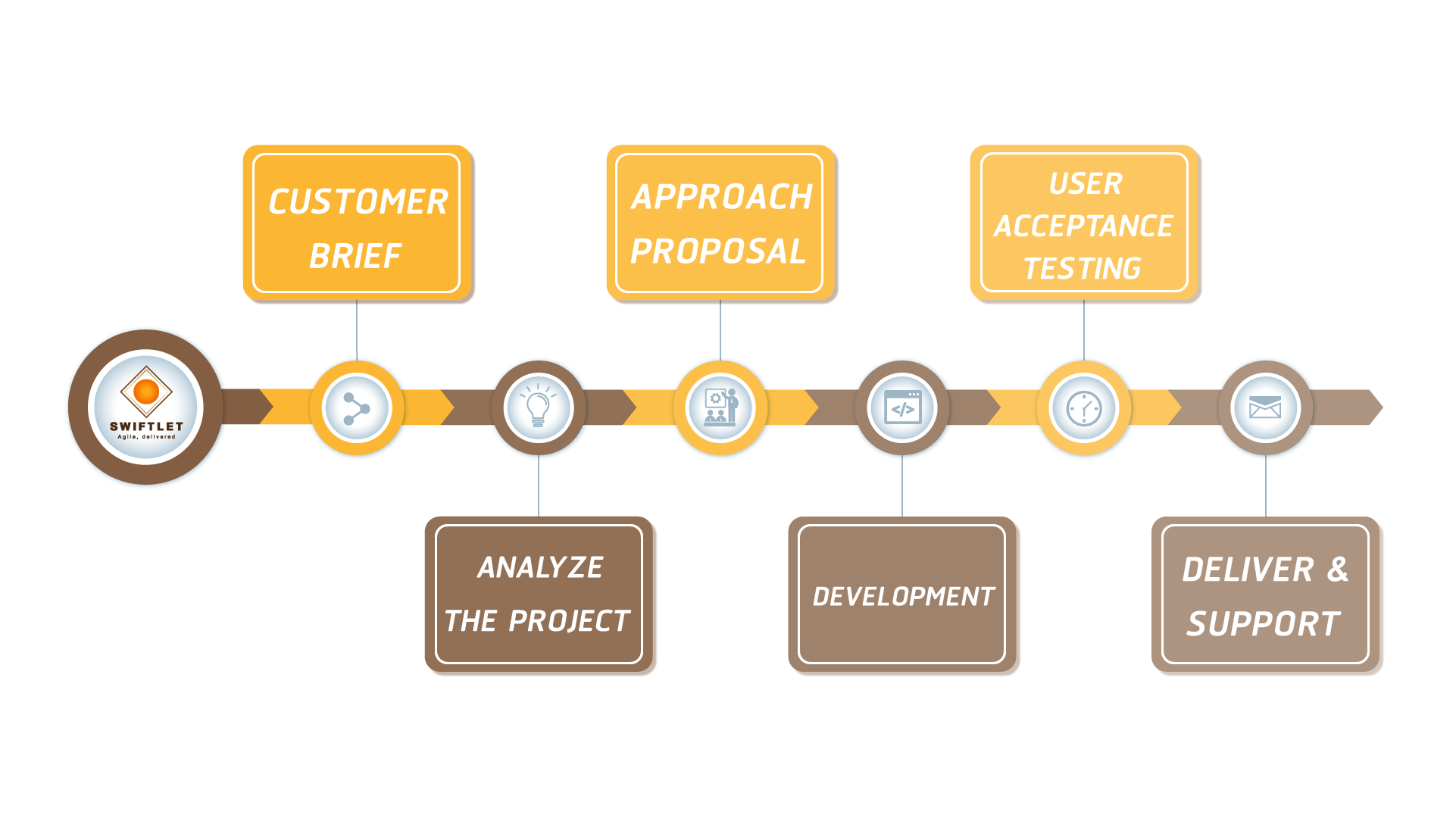 Customer Brief
Present company profile and gather project requirement.
Analyze The Project
Recommends the best solution for our customers.
Approach Proposal
Clarify all requirements. Present the solution, timeline and budget estimation.
Development
Iteration planning meeting, update project progess. Continuously deliver working code. You will see the  progresses during development continuously.
User Acceptance Testing
Ensure that the works we delivered are up to the specification and satisfactory.
Delivery Support
Deliver the value to customers with working software and provide a technical support.
. . .
Our Development Process
Agile development split the delivery into the many iterations to avoid the failure in software developement.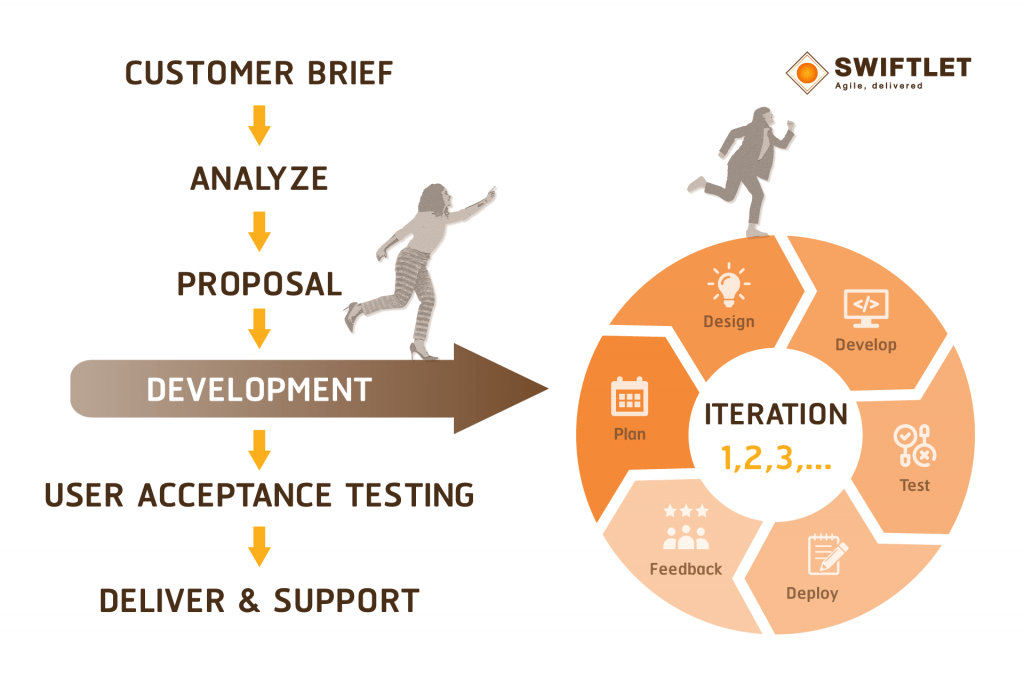 Want to learn more about

Agile Development

or want to tell us about your cool ideas.